Outline of Misato-machi
Name of Town Misato-machi
Area: 75.06 square kilometers (28.98 sq. miles)
Population: 25,882 (July 2009 census)
Households: 8,375 households (July 2008 census)
City Office Address: 13 Kitura-aza Komagome
             Misato-machi, Miyagi-ken 987-8602
Town Introduction
 On January 1, 2006, Misato-machi was created by the merging of two small towns, Kogota and Nango, in Toda county in northeastern Miyagi prefecture. Misato-machi is located about 40 kilometers from the prefecture's capital, Sendai, and sits on the axis of the Tohoku, Riku East, and Ishinomaki train lines. Two major highways also run though town making access to Sendai, Ishinomaki and Osaki easy for Misato's residents to enjoy the abundance around them.
 Misato enjoys an easy-to-live-in climate thanks to its inland location. By comparison, winter precipitation and snowfall is relatively low.
 The nearby Ouu mountain range is the source for the Naruse and Eai Rivers which flow through town. Thanks to the rivers, agriculture has prospered as Misato's mainstay industry. With a land-area of approximately 75 square kilometers, about 70% is covered with bountiful rice and crop fields. Misato is one of the main agricultural producers in Miyagi prefecture with its crops of rice, vegetables, fruits, and other bountiful horticultural products.
Transportation and Location
■By Train
From Sendai Station - JR Tohoku Line to Kogota station (45 min.)
From Tokyo station: that the Tohoku Shinkansen north to Furukawa station; Take the Riku East line from Furukawa to Kogota station (12 min.)

■By Car
From the Tohoku Expressway, exit at Furukawa, head east on highway 108 for 13 km
From the Sanriku Expressway, take the Matsushima north exit, head north on the prefecture Kashimadai / Takashimizu highway 20 km
---
Town Emblem
(Established July 29, 2006)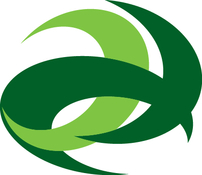 Using the 'mi' (み) from Misato, the emblem portrays an image of fresh air, lush nature, community, and harmony between nature and Misato's residents. While valuing the history and culture inherited from our ancestors, we are propelled forward.



---
Town Flower - Rose
(Established July 29, 2006)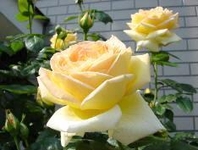 The rose has always been a symbol of love and prosperity, and it is the most beloved flower of Misato-machi's residents. Like the rose's many layers of petals, Misato's people are working together to create a beautiful town in the future.



---
Town Tree - Dogwood Tree
(Established July 29, 2006)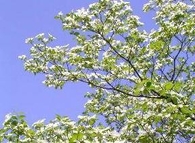 In the springtime the Dogwood's flowers bloom and then in autumn the trees' red fruits fill the branches and the leaves turn crimson adding to the beauty of the changing season. Misato-machi chose this tree hoping to preserve the beautiful views.
---
Misato Township Charter
(Established July 29, 2006)
Thanks to the clear waters of the Eai River and the Naruse River Misato-machi is a green and beautiful place. While living a peaceful, rich life, we turn our eyes towards a brilliant future. By this charter we declare Misato's people to:
1. Be citizens who follow their hopes and dreams with all their hearts and bodies.
2. Be helpful and law-abiding citizens by joining our values together.
3. Protect and enjoy the beauty of nature and the environment.
4. Be mindful of our ancestors, learning from them and bringing our youth up in the richness of our culture.
5. Move forward in the world, while never forgetting our origins.
---
Sister City - Winona, Minnesota, USA
(Established October 20, 2007)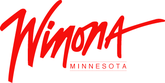 The City of Winona lays in south eastern Minnesota on the great Mississippi River. Nature abounds all around the quiet city.
Area: 61 square kilometers
Population: 27,000
Major products Dairy Products, Apples, Wheat, Canoes, Stain glass

---